By the time you have a toothache, it's too late to consider what caused it or to have any effect on it. Here at Smiles 4 A Lifetime, we believe in both preventive care to avoid toothaches, as well as urgent care for when they have already occurred.
Perhaps the single most common cause of toothaches is dental decay. The effects of dental plaque and tartar, bacterial substances, leads to erosion of enamel and holes forming in your teeth. A timely filling will likely keep you from suffering a toothache, but fillings do not last forever. If one loosens or falls out, that could also be the reason for your toothache. In both instances, our 10016 dentist places a new filling to remedy the situation. Damaged teeth also cause toothaches. From a chip to a crack to a complete fracture, the result is that your inner tooth is exposed just as with a cavity or a filling that has come loose or fallen out. Your nerve is then prone to the elements, even a rush of air. Damaged teeth can be restored by our 10016 dentist with a crown (cap). And this exposure of the inside of your tooth may ultimately bring on an infection. Bacteria can easily get to your pulp, which is right next to the nerve. If that happens, you will need root canal therapy. Prompt attention is key, otherwise you may lose the tooth. Although less likely, your toothache may also be due to advanced tooth decay or even a jaw condition like TMJ disorder.
There is no reason that you should suffer with tooth pain when treatment is available. We encourage you to contact our office immediately when you have a toothache. Every minute counts. Our 10016 dentist will see you at the first available opportunity.
By Smiles 4 A Lifetime
February 26, 2019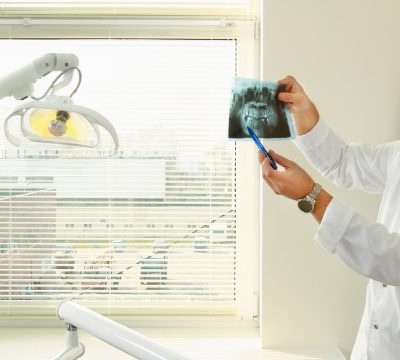 Blog Posts
Follow Us